Hopefully you have been mastering the three photo tips given in last month's series.
Today's topic- editing without breaking the bank
Part One
You can make small yet amazing changes in your digital images with the click of a button and without spending a dime. As a professional photographer, I use Adobe Photoshop, but I often use my free software when going through our day-to-day family snapshots.
Today I am going to tell you all about my favorite free software for PCs: Picasa by Google. After downloading the program to your computer, you will begin "importing" (or moving) photo files into the program.
Choose a photo to edit and start playing.
BASIC FIXES:
You can crop, remove red eye, add fill light, straighten your image, add text, or change several aspects of your exposure by using the "auto" buttons.
In the coming weeks, I will feature one way to edit, so check back each Thursday!
Crop: You can crop an image to get rid of an eye sore as below, or to move in closer to your subject. Click "crop", drag lines to frame your photo as desired, and click crop again.
One tip to remember when cropping- as you crop in tighter, you lose some resolution and you may not be able to make larger prints as before. Simple fix: try to move in closer with your camera.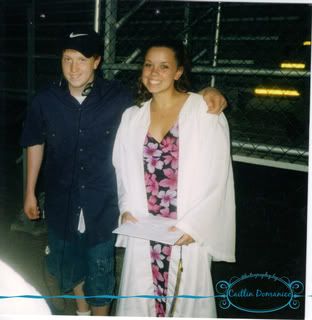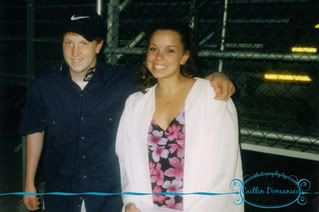 These tips will occupy you for hours and will take your family photos to a new level. Enjoy playing and leave a comment sharing your favorite commands and tips for Picasa!
Visit my website, contact me, or book a session! www.caitlindomanico.com