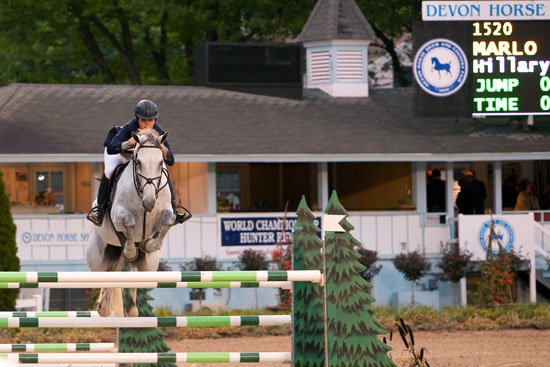 It's that time of year again when my family, mostly the girls from now 4 generations as our families keep growing, begin to get ready for the Devon Horse Show and Country Fair. The events begin on Thursday, May 26 and go through Sunday, June 5, 2011.
As a little girl, I can always remember on certain days during Devon getting packed up, warm clothes just in case, and heading down to meet my Dad who worked in the building across the street from the grounds. Once we arrived, we all would walk over and hang out for a while, have dinner, shop and of course, watch the horse show…that is what we were there for!
As we got older, things naturally changed. It became more of a "girl thing" for my family and it has been that way for a few years now. We have pretty much have the same schedule every year. We always meet up on certain days and the other days we go if we want to. The most important days to us are the 1st Friday (all day), 1st Saturday night, 2nd Thursday night (Grand Prix Night) and the last Friday and Saturday – this is most often when my younger sister would ride so we had go and support her and her "barn".
Some points of interest for us and many other attendees are the Hunt Teams – teams of 3 do a course together, Family Class – Riders of the same family are doing a course together, Local Hunters, Jumper Classes, and of course Grand Prix Night – $100,000 challenge, some of the riders in this are on the U.S. Equestrian Team.
Devon is also known for some of its food to many of its frequented spectators. The "Devon Special" is a must, simply a hamburger/cheeseburger and fries with or without cheese. They also have pizza and hotdogs. If you want to go on the healthier or lighter side, you can always get a pita sandwich, tea sandwiches (always a big hit for us), salads and they have a cafeteria onsite, which in all the years I have been going, I have yet to go in. Dessert is available as well, from ice cream to cake to candy.
While you are there, don't forget to take a walk around and take
a look in many of the shops that have set up for the week on the Devon grounds. Retailers such as
Polka Dots
and
Anthropologie
are just to name a couple, but there is a whole list of them serving the community. And if you have the little ones with you, stop by the Country Fair for the fun games and rides they have to offer!
For more information about the Devon Horse Show and Country Fair, please click
here
. For tickets prices please click
here
.
*Disclaimer – Any opinion expressed is my personal opinion from my experiences.