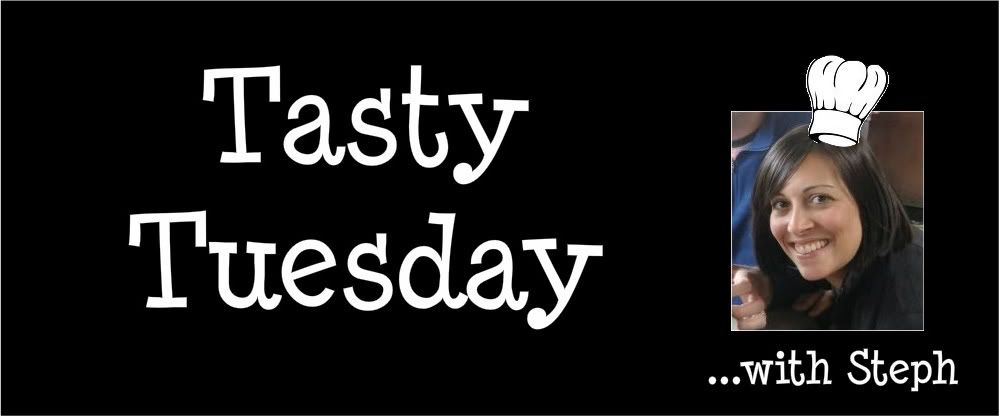 Summer not only makes me crave good food, but it makes me desire to eat healthier. Maybe it's the fresh air, the fresh food from farmers markets, the green leaves, the wearing of bathing suits. It's just feels right to eat fresh and healthy in the Summer (now I just have to figure out how to carry out that mindset year round!)
Hubby was recently listening to his favorite radio station, NPR. And Tara Desmond, author of Almost Meatless, was giving an interview. Hubby was very inspired by the idea of reducing the amount of meat in our diets, but not needing to cut it out completely. One of the recipes she shared, Chimichurri Fajitas, caught his attention as well. He came home and told me about it.
So, me being me, I immediately looked it up and made a grocery list. We ate if for dinner the next night. And…
It. Was. Amazing.
SO SO SO good. I didn't feel like I was lacking anything with the smaller portion of meat, and the vegetables made it super filling. AND IT TASTED SO GOOD OH MY GOODNESS IT WAS SO GOOD. I could eat these weekly. And I might just do so.
~~~~
(from Tara Desmond's book,
Almost Meatless
)
Photo taken from
WHYY
webpage
4 cups loosely packed fresh parsley leaves

2 cups loosely packed fresh cilantro leaves

1 medium jalapeño, seeded and coarsely chopped

3 cloves garlic

½ teaspoon toasted cumin seeds

1 teaspoon salt

½ teaspoon freshly ground black pepper

2 tablespoons freshly squeezed lime juice (about 2 limes)

2 tablespoons red wine vinegar

½ cup olive oil
1 medium green zucchini (about 1 pound), sliced ¼ inch thick lengthwise

1 medium yellow zucchini (about 1 pound), sliced ¼ inch thick lengthwise

Salt and pepper

1 medium red onion, sliced into ¼-inch-thick rings

1 flank steak or skirt steak (about 1½ pounds)

12 or more 6-inch flour or corn tortillas

1 cup sour cream (optional)

1 cup grated cheddar cheese (optional)
Directions
1.

To make the Chimichurri:

Combine the parsley, cilantro, jalapeño, garlic, cumin seeds, salt, pepper, lime juice, and vinegar in the bowl of a food processor. Pulse three or four times, forming a coarse paste. With the processor running, add the oil through the food chute in a steady stream, forming a textured sauce. Taste for seasoning and adjust as needed. Reserve ¼ cup of the sauce for the marinade, and transfer the rest to a small serving bowl and set aside.
2.

To make the fajitas fixings, lightly brush the zucchini strips with half of the reserved chimichurri, sprinkle with salt and pepper, and place in a zippered storage bag along with the onion.
3.

Season the steak with pepper and rub the remaining chimichurri on both sides. Let the zucchini and the steak sit at room temperature for 30 minutes.
4.

Preheat the grill to medium-high.
5.

Season the steak with salt and grill for 6 to 8 minutes per side for medium-rare. At the same time, grill the zucchini slices and onion rings for about 3 minutes per side, until grill marks appear and the vegetables are just tender. Transfer the grilled zucchini and onions to a plate, stacking them so the heat continues to cook them a bit. Grill the tortillas for about 30 seconds per side, until warm and slightly blackened. Wrap in foil to keep warm.
6.

Remove the steak from the grill and let it sit for about 10 minutes. Slice the meat very thin, across the grain.
7.

To assemble the fajitas, pile 2 strips of steak and several pieces of zucchini and onion on each grilled tortilla. Drizzle with chimichurri sauce and roll it up, or leave the assembly to the crowd. Servewith sour cream and cheese if you like.
Super great – and the chimchurri sauce makes a great dip for tortilla chips!