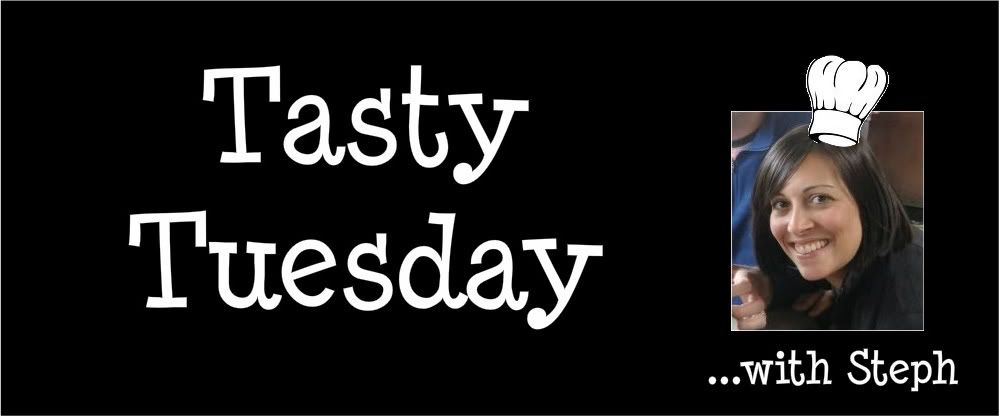 I've realized that one food bias I have has wormed its way to my posting here on Philly Burb Moms. I try to have a wide array of recipes, reaching to all palates. But, as I looked over the past year and a half of Tasty Tuesday posts, I have subconsciously not shared one area of cooking and I need to remedy that.





Confession: I hate seafood.





Yes, all seafood. Yes, crabs count. Yes, shrimp counts. Yes, I know that Tilapia is mild and a healthy fish. I just don't like it. I've tried, believe me. And so many people have tried to convert me. But if it has lived any part of it's life in water of any kind, it will, inevitably make me gag and possibly vomit.





That said, I know most of you out there LOVE and live for seafood. And I need to start showcasing some marine-life friendly recipes so you don't think I'm a hater.





I don't post seafood recipes much on my blog, since it's not part of my normal kitchen repertoire (duh). Hubby LOVES LOVES LOVES seafood, so I like to oblige him by having some seafood recipes in the ol' trusty recipe vault, in case he ever needs a seafood fix. I'll pull out few to share with you in the next few posts.





This recipe comes from my childhood friend, Jeannine. She says it's amazing. I'd love to hear your thoughts!





Butternut Squash, Bacon and Shrimp Risotto
¼

pound

bacon, chopped

1

pound

shrimp, deveined, detailed, and peeled

1

TBSP

olive oil

1

large onion , chopped

1

clove

garlic, minced

1

cup

short-grain rice, such as arborio

4

cups

vegetable or chicken broth, heated until nearly boiling

1

butternut squash, peeled, seeded, and cut into 1/2 inch cubes (about 3 cups)

½

cup

milk



1. In large skillet or saucepan, saute bacon until crisp. Using slotted spoon, transfer to medium bowl.

2. Sprinkle shrimp with salt and pepper and add to saucepan/bacon drippings. Cook until just cooked through, or if already cooked, until warm. Add shrimp and pan juices to bowl with bacon.

3. Add olive oil to same saucepan, and when warm, add inion and garlic. Cook over medium heat, for approximately 5 minutes, until onion is soft and translucent. Add rice and stir for one minute. Add hot broth, increase heat and bring to boiling.

4. Add squash, reduce heat to medium, and simmer, stirring often or almost constantly, until rice and squash are tender and mixture is creaming, about 15-20 minutes. If necessary, add more broth.

5. Stir in milk, shrimp, and bacon. Season to taste with salt and pepper.
~~~~~ ~~~~~ ~~~~~ ~~~~~ ~~~~~
Apart from the shrimp part, it sounds amazing.
And I'd like to throw a challenge out there: If anyone sends in a recipe that on first-read sounds appealing to me, I may whip it up in my kitchen and try it. If I don't wimp out first. But send them my way – Hubby will thank you!
moderndaydonnareed@gmail.com.