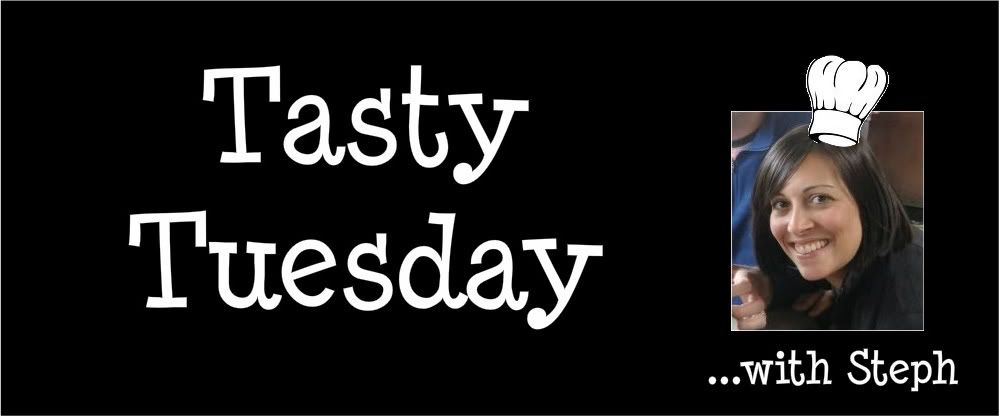 Happy 2012!

I'm sure you've been all a bother with my absence (note: sarcasm). In all seriousness, the holidays and end of 2011 were WHOA hectic for me. It became harder and harder to post between cooking, baking, sick kids, teething kids, family get togethers, parties and shopping. Inadvertently, I took a Holiday Hiatus. And it was good.

But now I'm back!

The bringing in of a new year means new recipes. And often, people are looking to lighten up their fare. So I will do my best to focus on healthier items (but let's be honest: unhealthy goodies are just called for sometimes, so I promise to sneak those in as well).

Today, I'll be sharing a recipe that I found right before Christmas. The picture looked heavenly, and I couldn't wait to make it. Bonus: there was no meat involved and it was lower in calories. Woot! I found this recipe on the Eating Well website (so many great and healthy recipes on there, btw). We've been preparing these sandwiches on a weekly basis. Something about them is hearty without being bloating. I love that they are all the taste and texture of a greasy italian hoagie without the guilt.


1/4 cup thinly sliced red onion, separated into rings

1 14-ounce can artichoke hearts, rinsed and coarsely chopped

1 medium tomato, seeded and diced

2 tablespoons balsamic vinegar

1 tablespoon extra-virgin olive oil

1 teaspoon dried oregano

1 16- to 20-inch-long baguette, preferably whole-grain

2 slices provolone cheese, (about 2 ounces), halved

2 cups shredded romaine lettuce

1/4 cup sliced pepperoncini, (optional)
Place onion rings in a small bowl and add cold water to cover. Set aside while you prepare the remaining ingredients.

Combine artichoke hearts, tomato, vinegar, oil and oregano in a medium bowl. Cut baguette into 4 equal lengths. Split each piece horizontally and pull out about half of the soft bread from each side. Drain the onions and pat dry.

To assemble sandwiches, divide provolone among the bottom pieces of baguette. Spread on the artichoke mixture and top with the onion, lettuce and pepperoncini, if using. Cover with the baguette tops. Serve immediately.
Seriously. Fantastic. We eat these along with baked potato chips!
Looking forward to sharing 2012 recipes with you – and I hope you share yours with us!