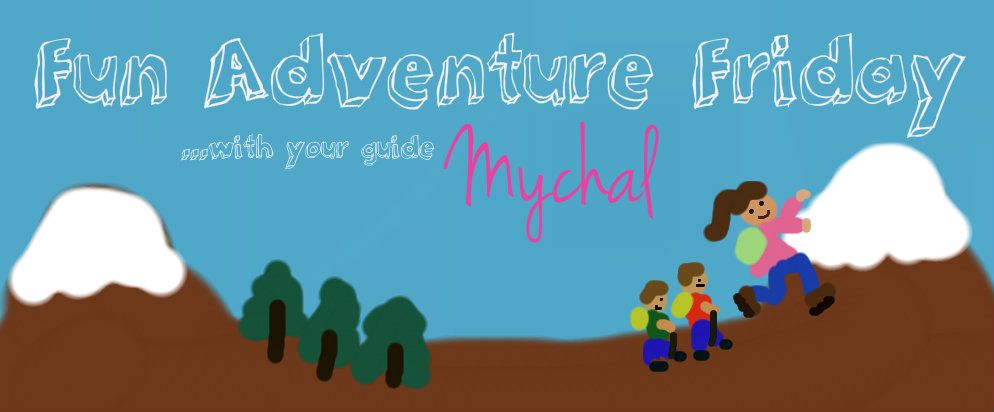 While Springton Manor Farm is full of interesting things to keep your kids occupied, I wanted to tell you about one part of the farm that is a must see.
When you get to Springton Manor Farm, don't blink or you might miss the turn off for the Butterfly House. We did and it sent us on an extra adventure around the property. Thankfully the staff was very helpful and was able to point us in the right direction.
What adventure would be complete without the picture with the face cutouts?
My little creatures
Once inside we were in a kind of holding room that was closed off from the outside world and the butterflies inside the butterfly house. There we found some really nice ladies who told us about the butterfly house and asked Cameron a few questions about butterflies. I like it when I can sneak in something educational with our fun adventures.
We were given sheets with butterfly photos and sent inside to try and see how many different butterflies we could find.
You really can get THAT close
I've seen plenty of butterflies before but I have NEVER been this up close and personal with so many all at once. It wasn't overwhelming, and they didn't swarm us or anything but it was pretty amazing. They didn't seem to even notice we were there as they landed all around us going about their short little lives.
There were even little stations where you could learn more about the butterflies. Our favorite was the Chrysalis Chamber where you can see the chrysalises of the different butterflies up close. We even got to see a few freshly hatched butterflies.
Learning about chrysalises
The woman who was working there was so nice, she even came in with us and showed us where the caterpillars had been nibbling on some milkweed and was even able to track down a few fat caterpillars for the boys to see. She was great about engaging the boys in conversation about the lifecycle of butterflies and she even taught me a few things.
Logan getting a closer look
When we had had our fill of the butterflies we were able to do a fun stamp activity that taught us a little more about the lifecycle of butterflies. We checked ourselves for hitchhikers and off we went for a picnic lunch in the shade.
We would highly recommend that you put the Springton Manor Farm Butterfly House on your list of fun places to visit. Keep in mind that this trip might not be for everyone though. The butterfly house is fairly small and there is no room to run around. If your children are a little rambunctious you might not want to visit the butterflies.
Mychal

is just a girlie girl raising two crazy little boys in Chester County. To read more about her sometimes dirt covered life, stop by My Life In Mommyland.